Bedside interactive system
Based on the LAN transmission technology, healthcare video intercom system is specialized for the hospital application, also widely applied in sanatoriums, gerocomiums, maternity center and any other places which need the healthcare and nurse care. With the functions of call, intercom, service evaluation, food order, broadcast and recording.
Video two-way intercom, one-button to call, server co-location, integrated with HIS, call to upload, waiting process, nursing level.
Nursing orientation, washroom emergency alarm, transfusion alarm, nursing reinforcement, calling care workers, reminding of changing pressing.
Unlock the ward door, service evaluation, online order food, all-region/partition scheduled broadcast, audio and video recording, information publish.
The hospital
The nursing home
Sanatoriums
Gerocomiums
Maternity hotels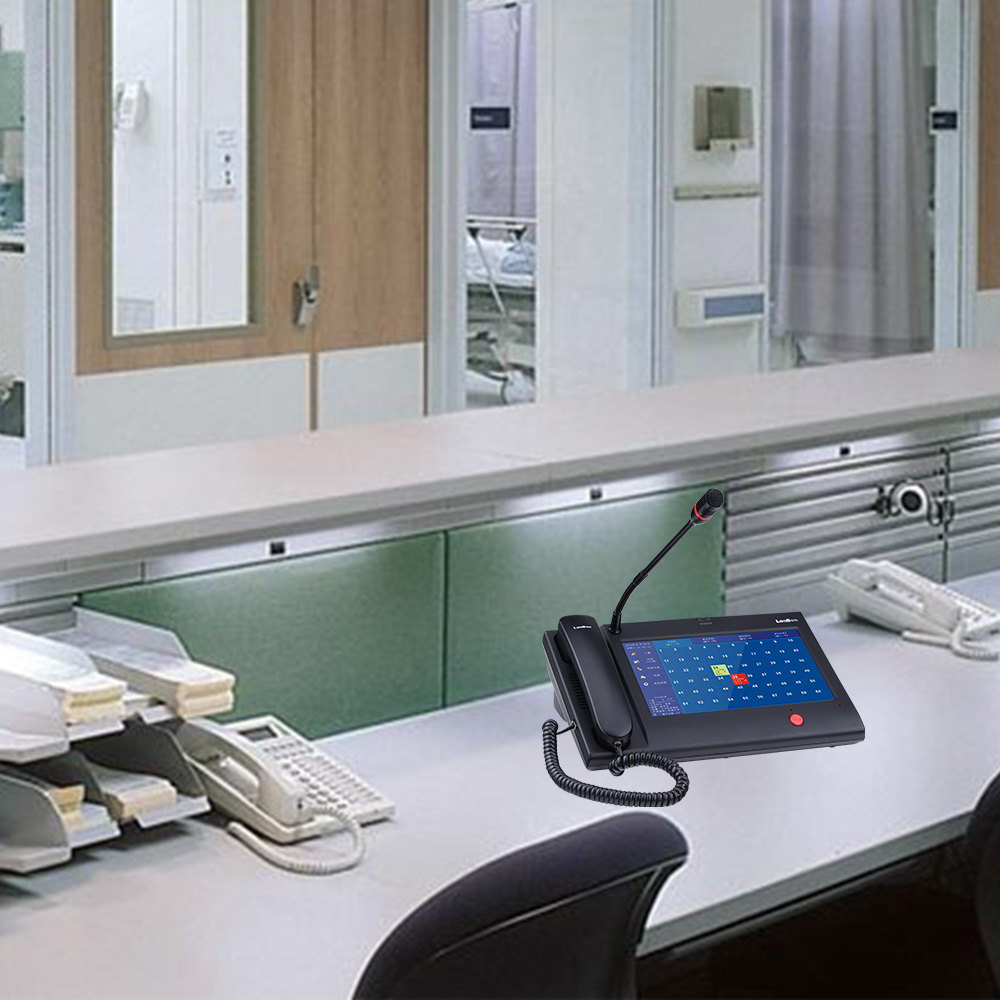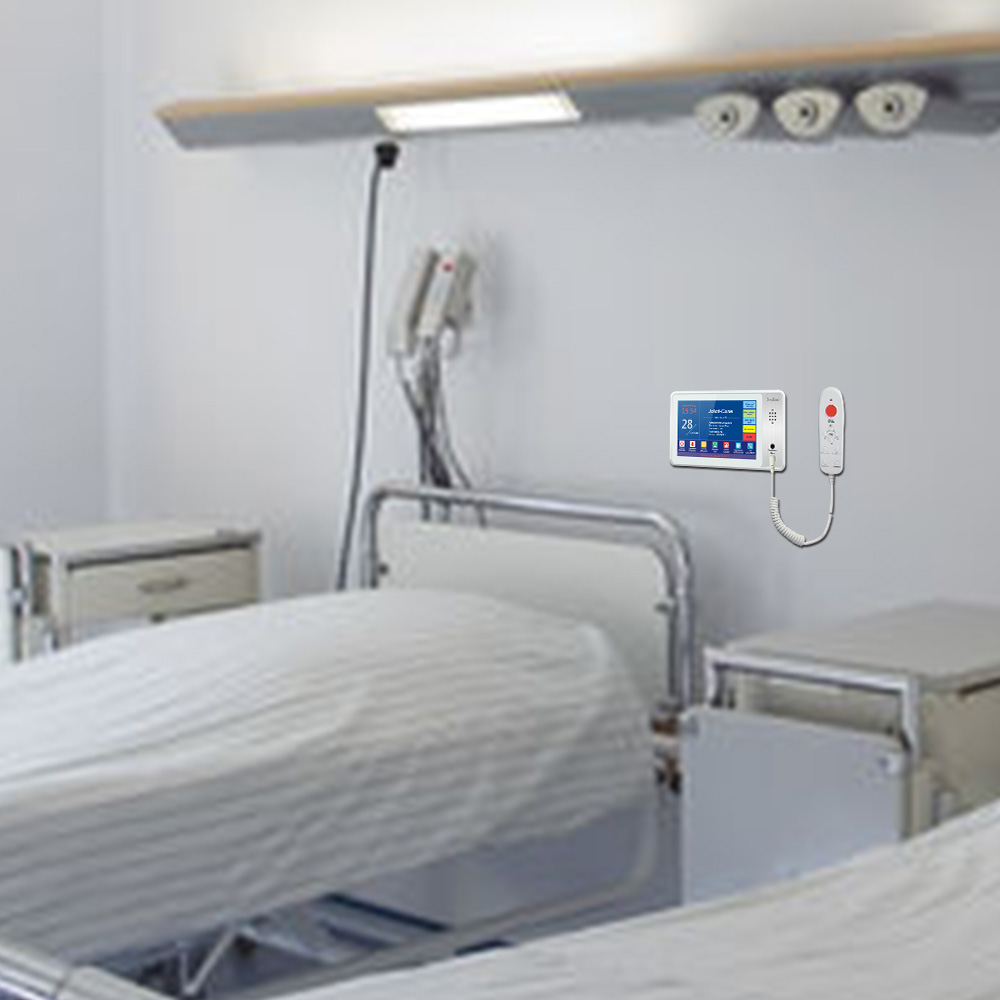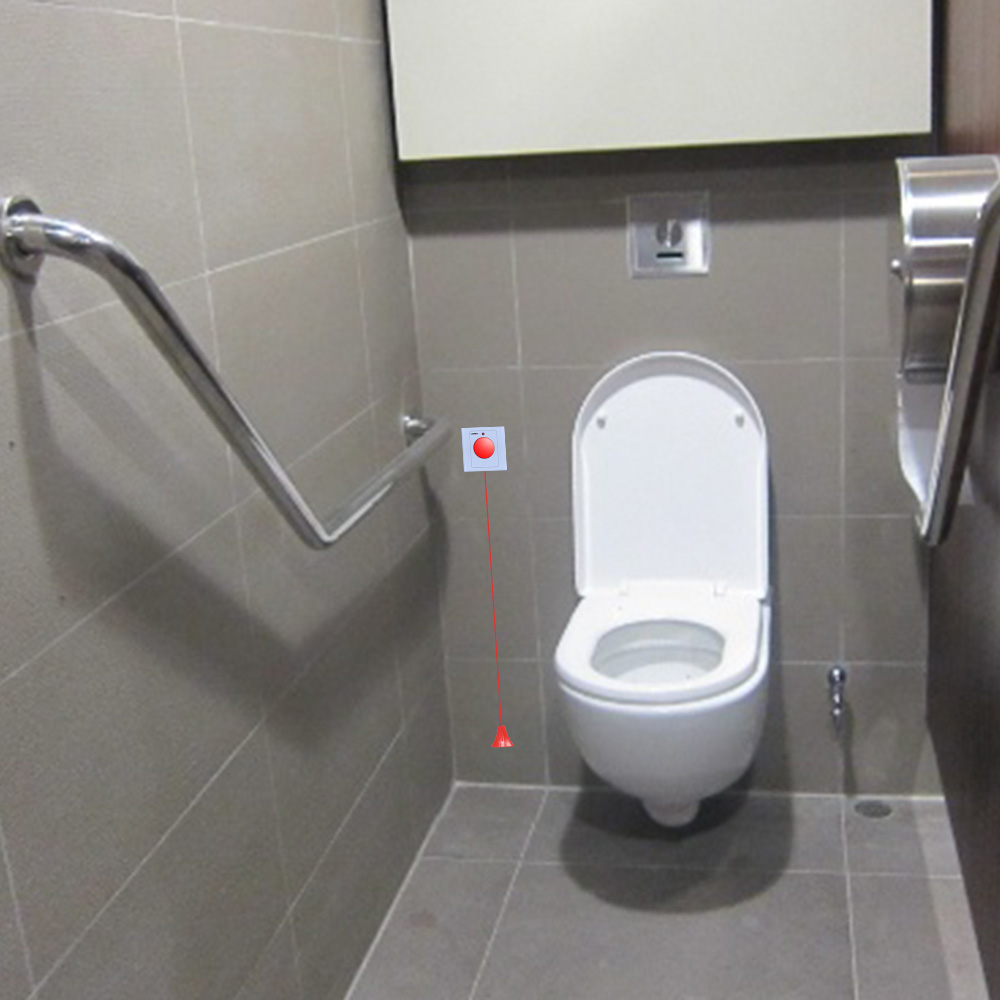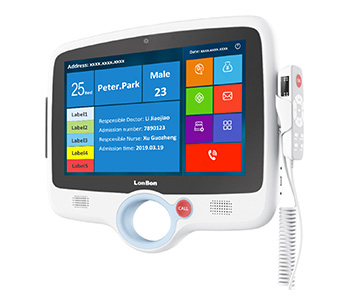 IP bed Substation – Functional features
Support application integration and data interaction with "HIS", "LIS", "PACS" and other related systems
Handheld scanning function can replace PDA to realize the transformation from mobile nursing to bedside nursing
The doctor can check the patient's relevant data information by swiping the card
Support full duplex hd video intercom with the nurse station host
Support the inquiry of treatment records, consumption details, medical advice information, examination and examination, preoperative and postoperative precautions, etc
By connecting with the payment platform of the hospital, patients and their families can complete the qr code scanning and payment at the bedside