Human Temperature Measurement Terminal Solution
One of the main symptoms of a viral infection is an abnormal body temperature.
The normal body temperature ranges from 36.5 ° c to 37 ° c, and if it exceeds 37.3 ° c, it is a true pathological fever.
At present, the following difficulties are common in temperature measurement:
Low efficiency detection
At present, the detection method is single, mainly by contact infrared temperature gun, ear temperature gun and mercury thermometer, and the feedback time of temperature measurement results is longer. It is time-consuming and laborious when there are more people.
Risk of exposure to infection
Widely used hand-held body temperature gun, which requires close use for temperature measurement. Long-term contact, there is a risk of potential staff contact interference.
Single Data Information
No matter the enterprise or the family, the temperature information cannot carry on the data summary accumulation. And rely on artificial records of information is very limited, it is not conducive to later preservation, inspection and so on.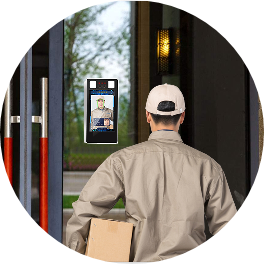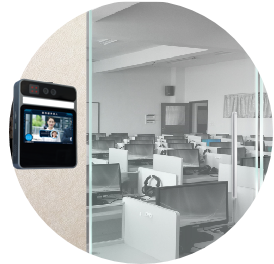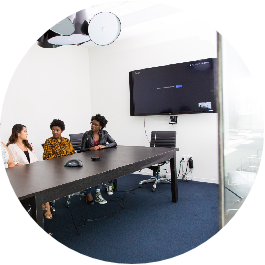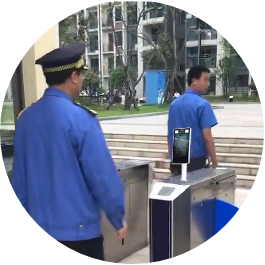 Non-contact temperature detector, can achieve rapid preliminary temperature screening of people passing through.
In response to the epidemic prevention and control, terminal actively improved and upgraded the original technology or scheme, especially upgrade the iterative face recognition technology and automatic infrared face temperature measurement technology, on the basis of face recognition, at the same time, the recognized personnel can be accurate forehead / Wrist temperature measurement and abnormal temperature alarm, the equipment can automatically save the face map record, temperature record, pass time record, name etc.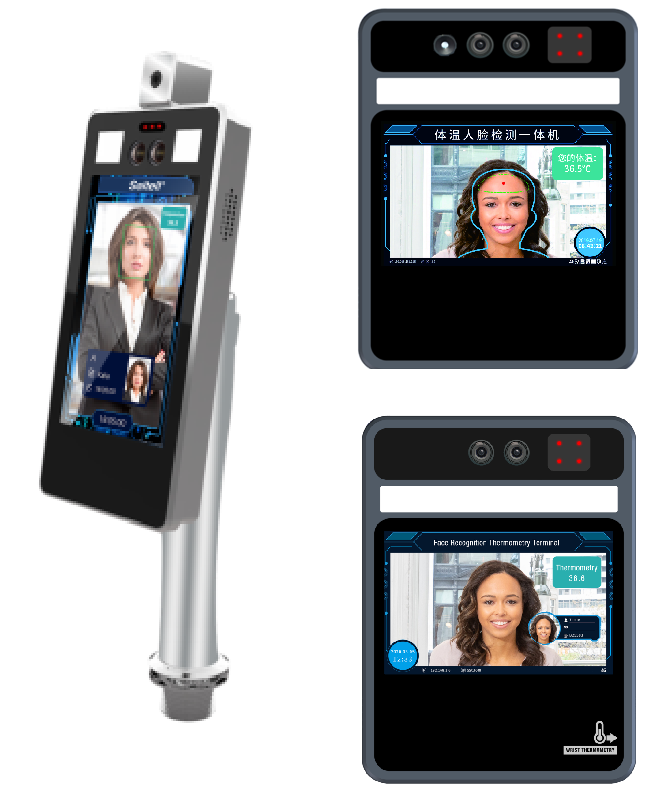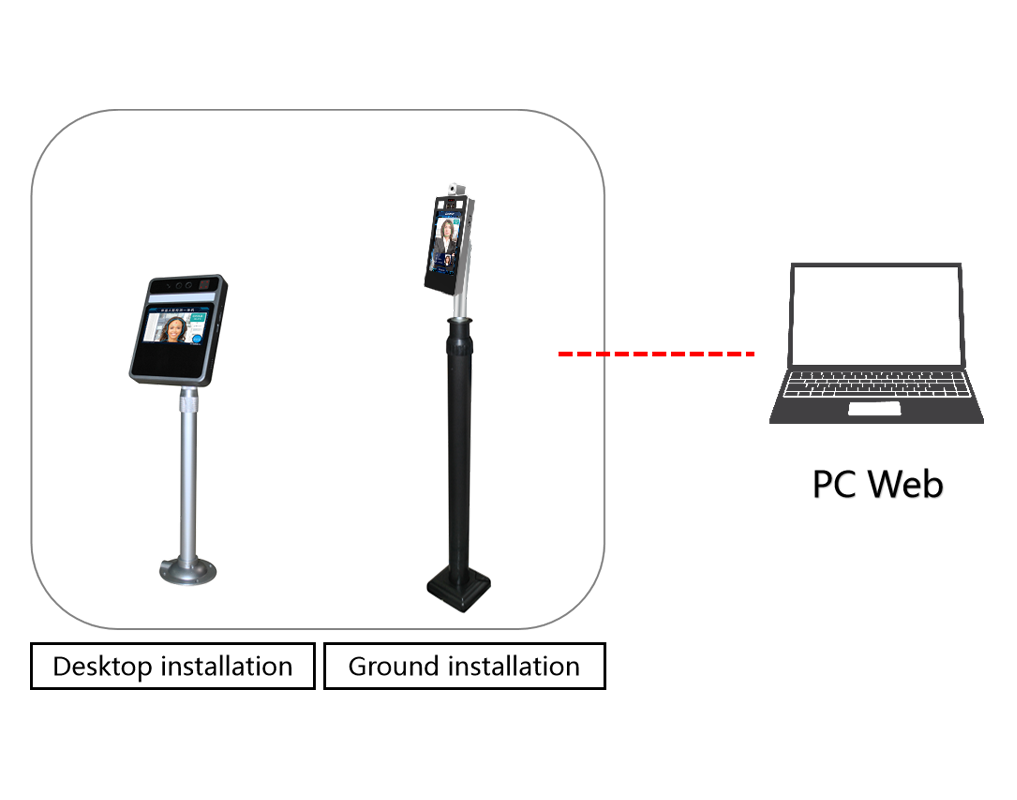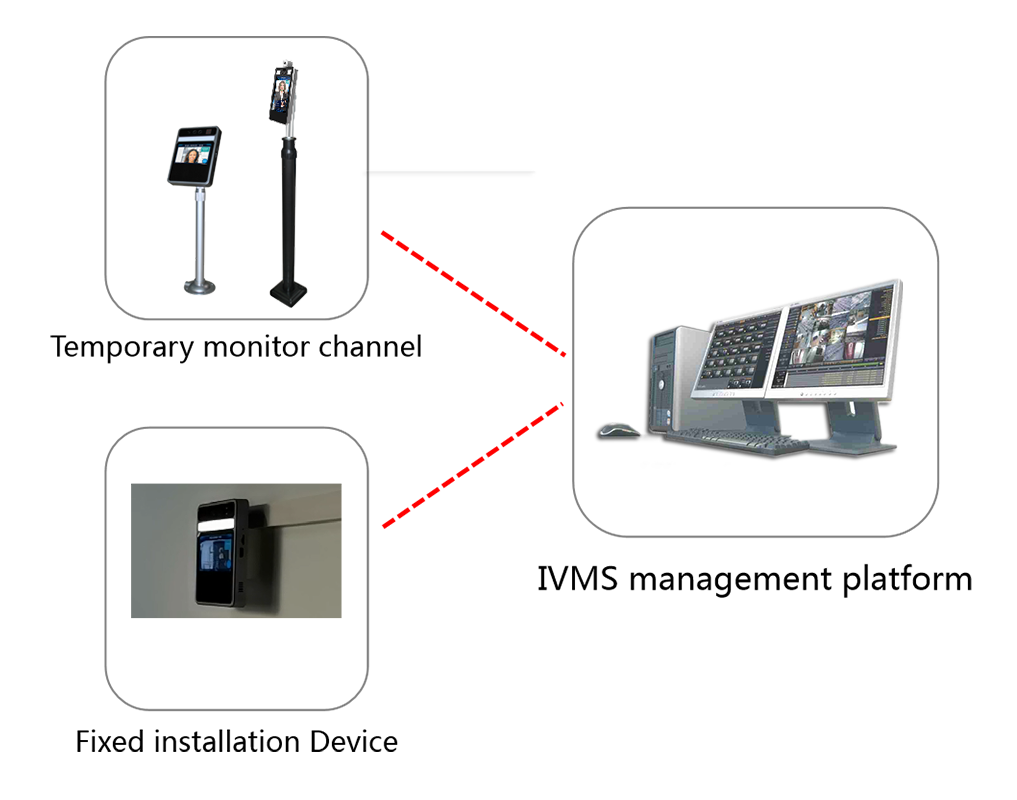 Application:
Suitable for permanent staff which need to do attendance statistics , such as community, apartments, schools, small and medium-sized enterprises, etc. It should be installed to the indoor or outdoor canopy environment.
Value:
Quick deployment: floor installation, electrical box, off-line testing
Multi check methods:thermometry、recognization+thermometry、human check+thermometry
Non-contact: up to 40 cm
Record: single device can store 100000 records
Information binding: face captured picture + temperature information real-time recording
Support staff attendance management, flexible shift arrangement, attendance report automatically generated,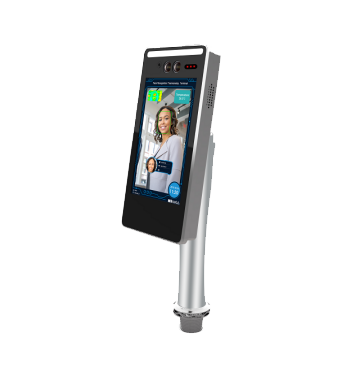 7" Face Recognition Forehead Temperature Measuring Terminal
Thermometry range :34℃-42℃
Accuracy:±0.5℃
Thermometry time:≤1s
Distance:30-45cm【Matrix Forehead】
> Embedded Linux OS
> Living face detection & recognition
> 10000 face library, Voice broadcast
> IC card reader optional
> Alarm Output / Wiegand Output
> Real-time temperature display, High temperature alarm
> Face recognition + temperature record can be checked, store no less than 100000 records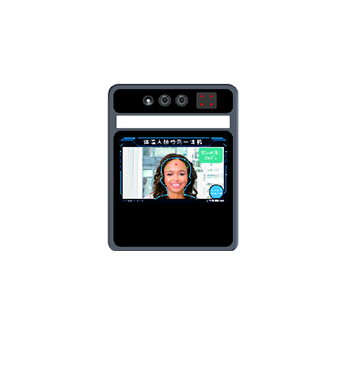 5" Face Recognition Forehead Temperature Measuring Terminal
Thermometry range :34℃-42℃
Accuracy:±0.5℃
Thermometry time:≤1s
Distance:25-45cm【Matrix Forehead】
> Embedded Linux OS
> Living face detection & recognition
> 10000 face library, Voice broadcast
> WIFI wireless transmission optional
> IC card reader optional
> Alarm Output / Wiegand Output
> Real-time temperature display, High temperature alarm
> Face recognition + temperature record can be checked, store no less than 100000 records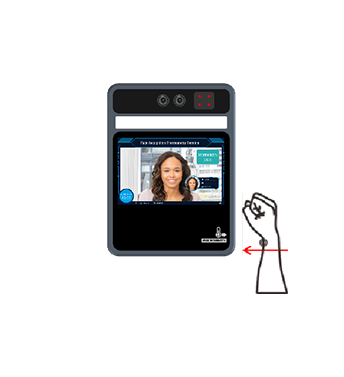 5" Face Recognition Wrist Temperature Measuring Terminal
Thermometry range :34℃-42℃
Accuracy:±0.5℃
Thermometry time:≤1s
Distance:0-3cm【Wrist Measuring】
> Embedded Linux OS
> Living face detection & recognition
> 10000 face library, Voice broadcast
> WIFI wireless transmission optional
> IC card reader optional
> Alarm Output / Wiegand Output
> Real-time temperature display, High temperature alarm
> Face recognition + temperature record can be checked, store no less than 100000 records